Presents
A Garden Profile
A Contemporary Garden of Many Courtyards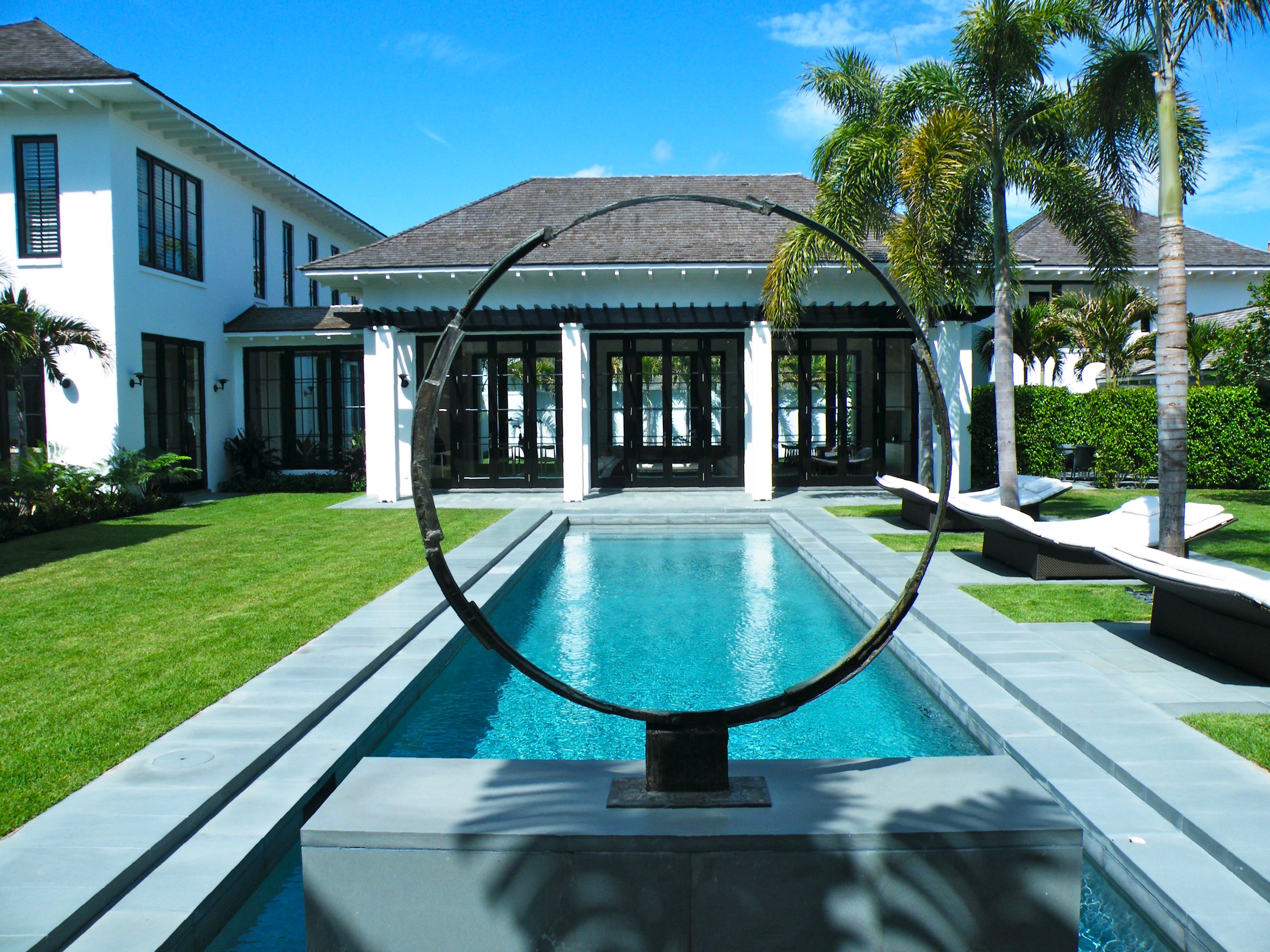 This very modern and elegant home is situated within a gated community with a very unique land planning style. Except for a relatively small segment of residential lots in this community, there are no expansive lawns dominating the overall landscape.  Most of the houses are zero set back property lines with neighboring house walls forming the exterior edge of many property lines. The net effect is having a significant if not predominant courtyard home environment.  This home stands out because it actually has an interior lawn, although it cannot be considered expansive by any means.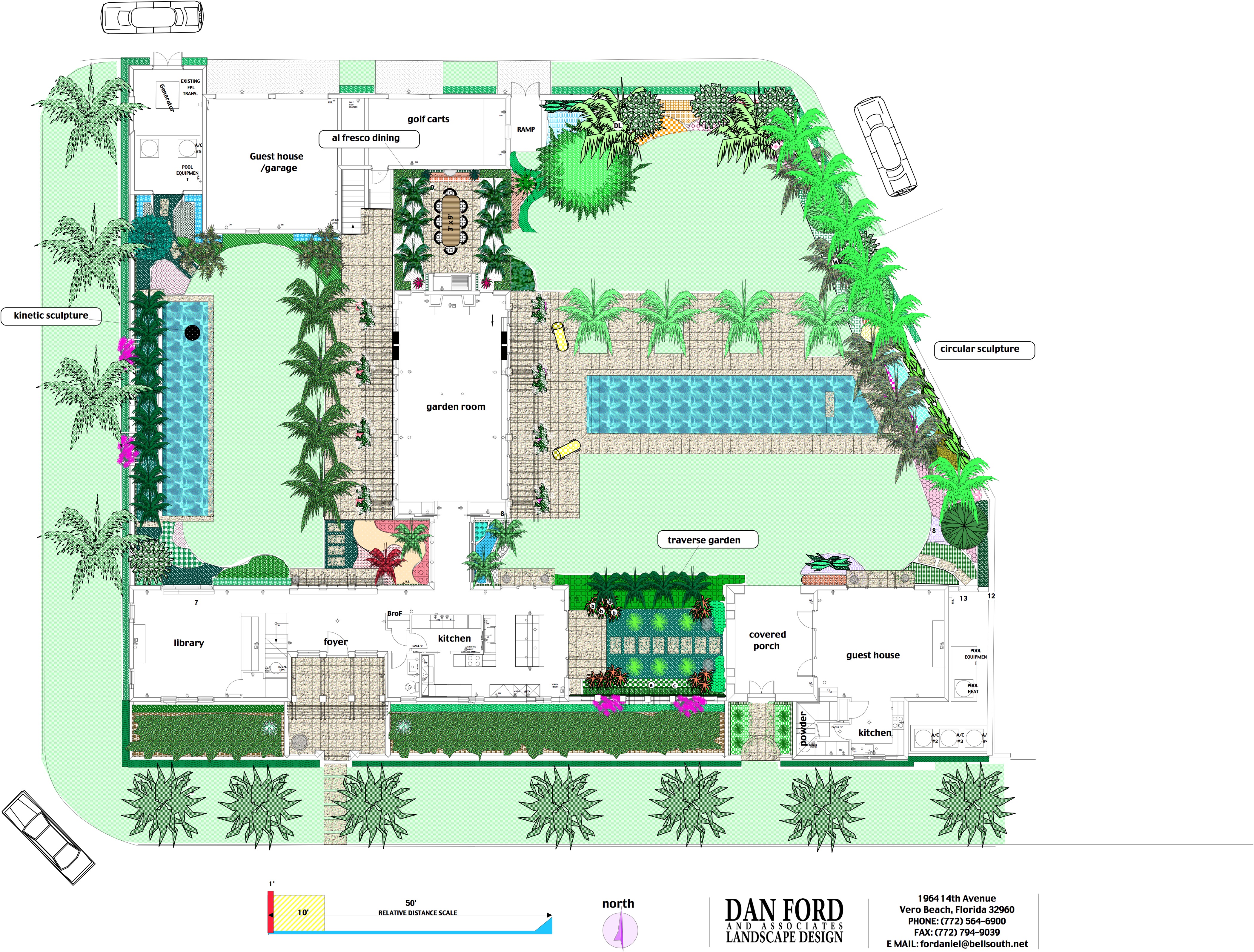 Another standout feature that has a great influence on this landscape design is the fact that this home that actually has three separate  buildings, has vast amounts of outside glass walls that merge the interior spaces with the exterior spaces.  When you sit inside a room and have the illusion that the gardens are actually part of room, the landscape design takes on a whole different importance.
And the clients for this home not only understood the concept of merging inside and out and celebrated it with a highly unified design. It also helped that the husband is an architect and his wife, a woman with exceptional interior design capabilities.
The attached photographs should speak for the garden details and the video tour following this article will provide additional detail for those who may want it.