Presents
A Garden Profile
A Golf Course Estate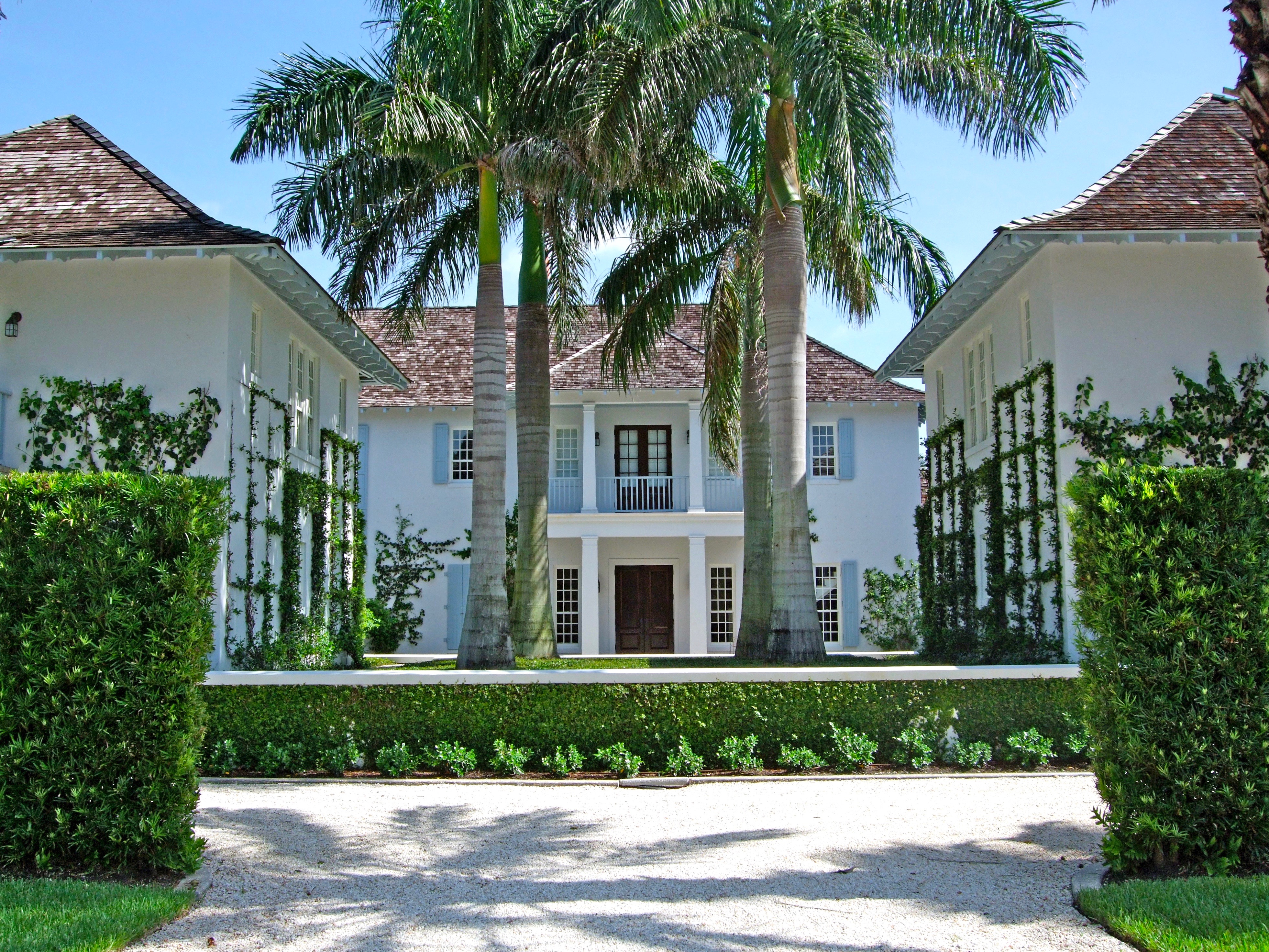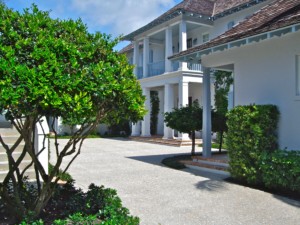 This estate home is situated within a restricted gated community with a very unique land planning style. Most of the residential lots in this village have little or no lawns dominating the overall landscape.  Most of the houses are zero set-back property lines with neighboring house walls forming the exterior edge of many property lines. This home is situated in the "Estate" section of the community with the golf course dominating the view from residences with relatively large lawns.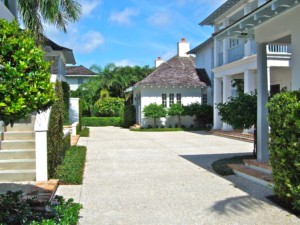 This site has a single large two story main house overlooking the golf course and two detached two story structures with garages on the ground floor and residential suites on the upper floors. These units are separated from the main house with a motor court between them.
Our clients on this project are extremely active and maintain multiple houses and manage various business and social obligations on a global scale. They travel extensively and this requires them to have a vacation  home that they can depend on being reasonable to maintain on both the interior and exterior.
ARRIVAL AT THE MOTOR COURT 
The architecture for this home is very elegant and fits beautifully  within this sophisticated community. This sets a standard for the landscape as well. It had to provide a perfect setting for the architecture and be relatively easy to maintain. As the clients are not always sure exactly what dates they will be in residence, we had to ensure that the grounds would look their best at all times and provide some color for interest that would likely be blooming most of the year..
The street side gardens must have an appeal from outside the site in order to keep the community standard to its highest level.  The arrival at the motor court was also considered a high priority for landscape design.
Side-yards are usually an after-thought in landscape design, but not for this project. The west side-yard has received the kitchen garden treatment and a garden terrace lures the client and their guests to this location for al fresco dining in a place where many herbs and vegetables are cultured in containers and consumed among the flowers. The east side-yard delivers guests from the motor court through a tropical pathway on their way to the swimming pool terrace.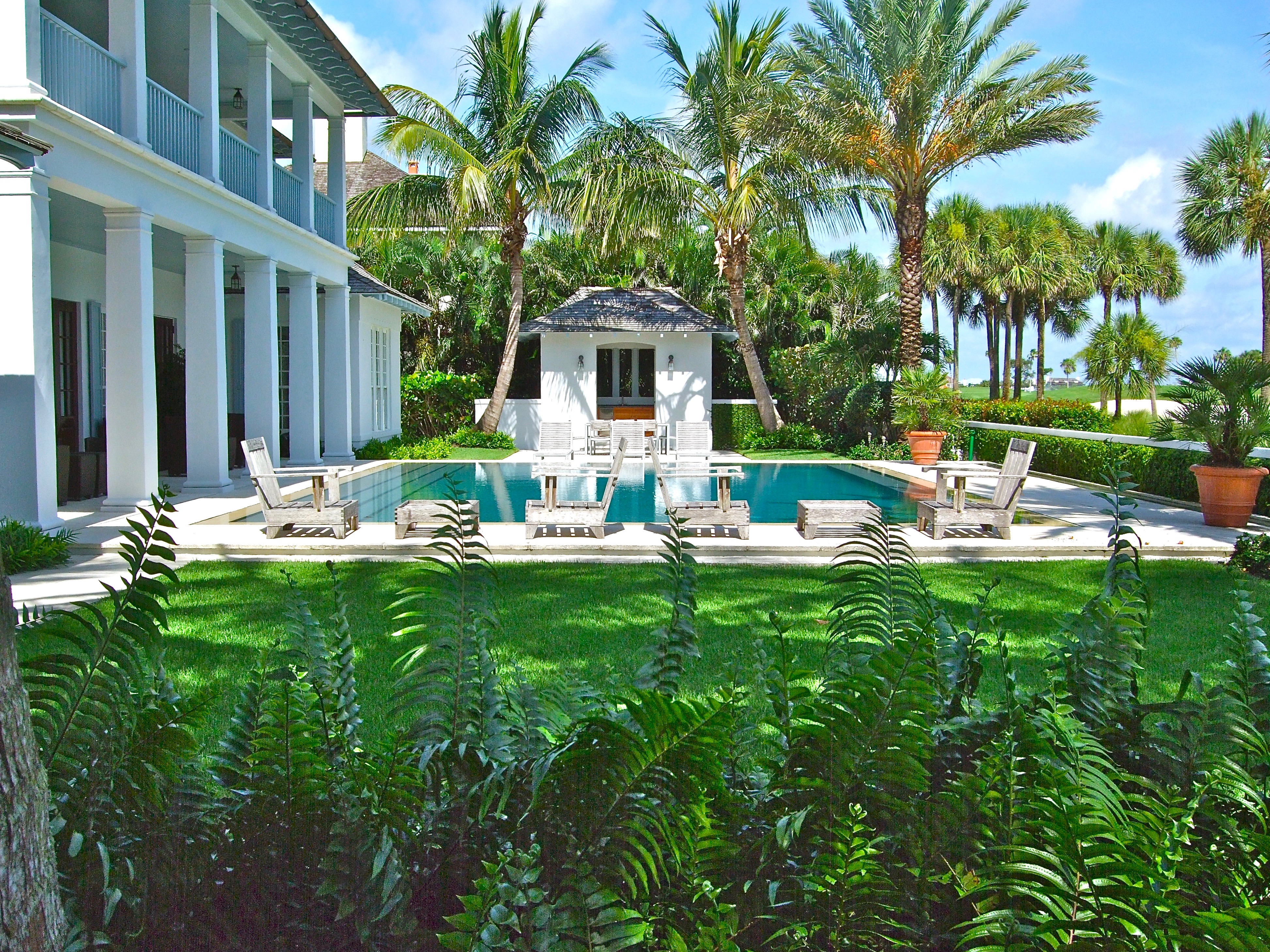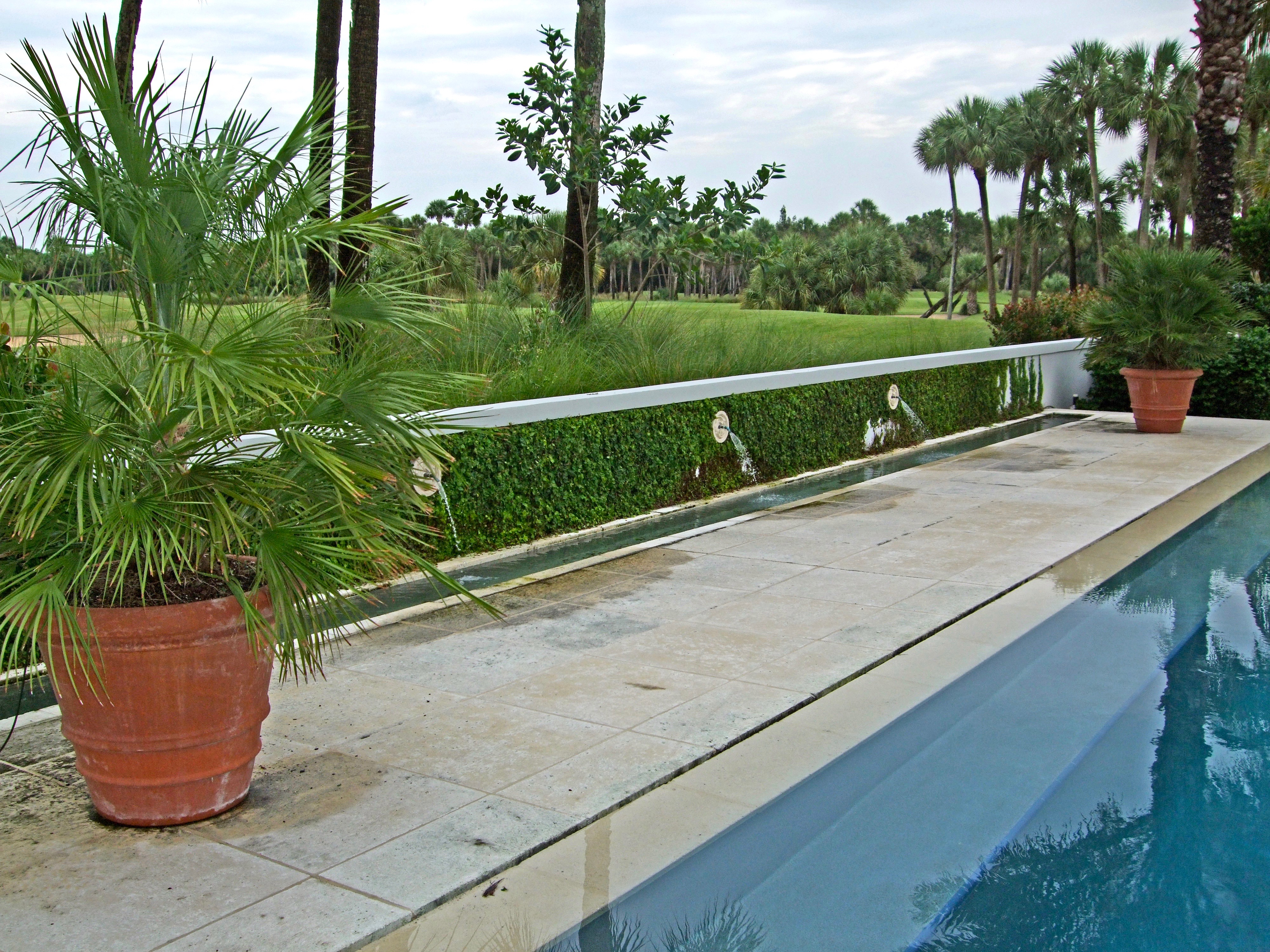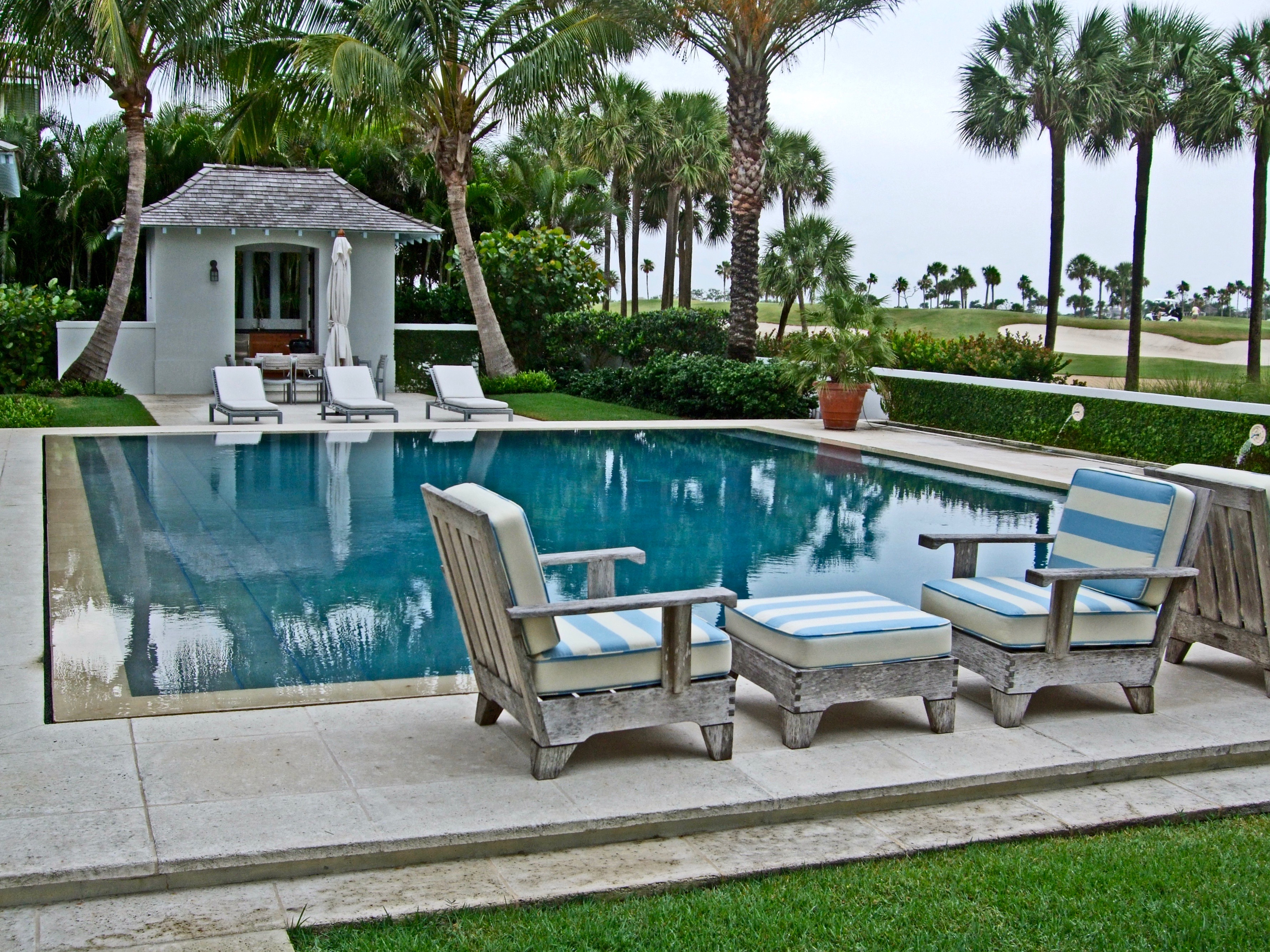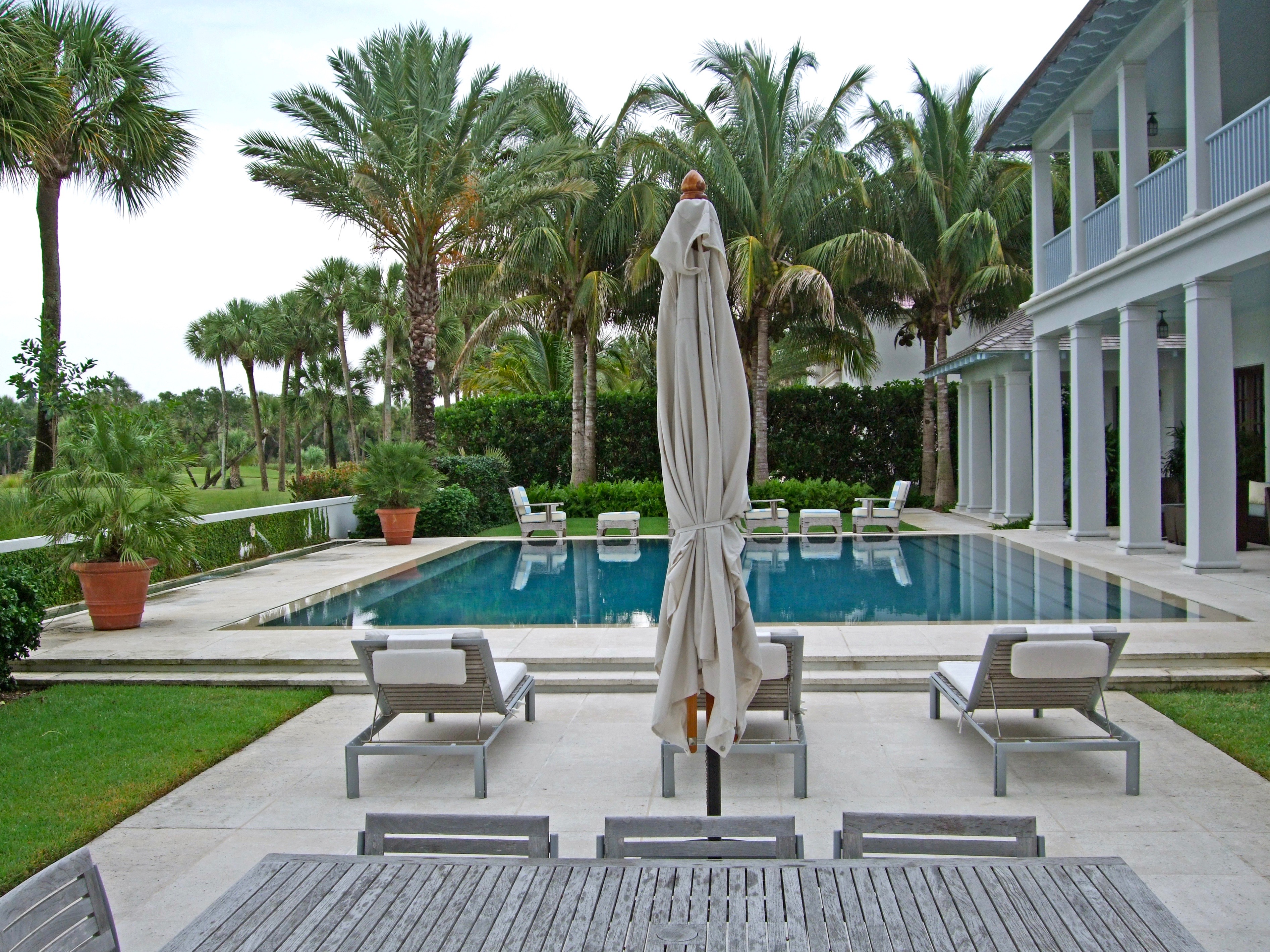 The attached photographs should speak for the garden details and the video tour following this article will provide additional detail for those who may want it.