Presents
A Garden Profile
An Oceanside Home & Resort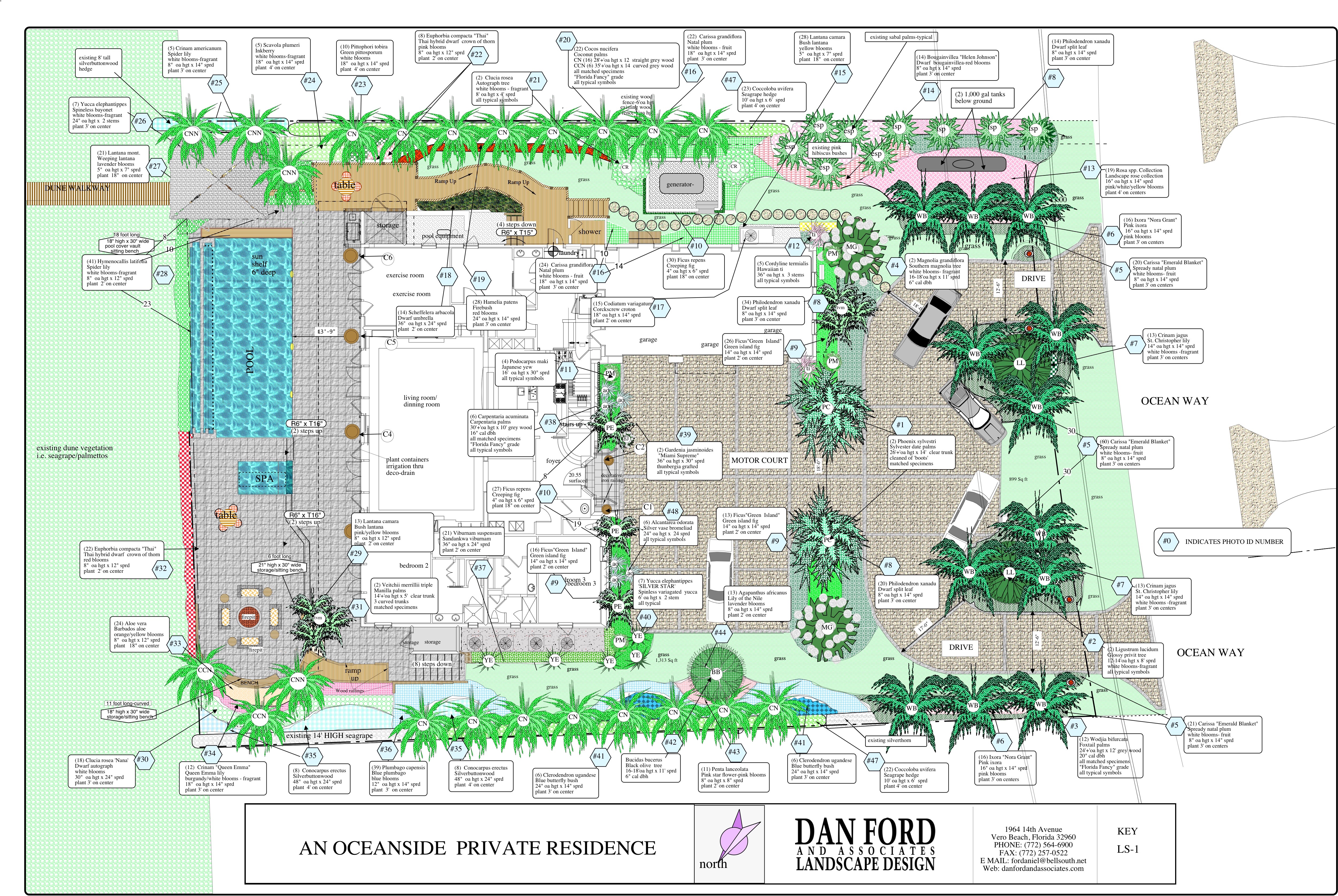 Our clients for this projects were in the resort hotel business and when they decided to design and build a home on Florida's east coast where they and their family could spend weekends and holidays, it only made sense that they make it into their own personal resort.
Their primary residence was in the center of Florida and therefore an entirely different environment from this new home. The ocean and its beachfront were to be center to most family activities, but the swimming pool and large oceanside terrace were not to be left out. The swimming pool has dancing water jets that delight grandchildren and adults alike. And also on this terrace is a whirlpool spa and a fire pit with more than adequate seating surrounding it. As there were some family members with wheel chair requirements, access decks and ramps were designed and constructed onsite to help in that regard. Generally our clients wanted a completed gardens that would be tropical and lush in appearance, as any good resort in Florida should be, but not to be a maintenance intensive landscape.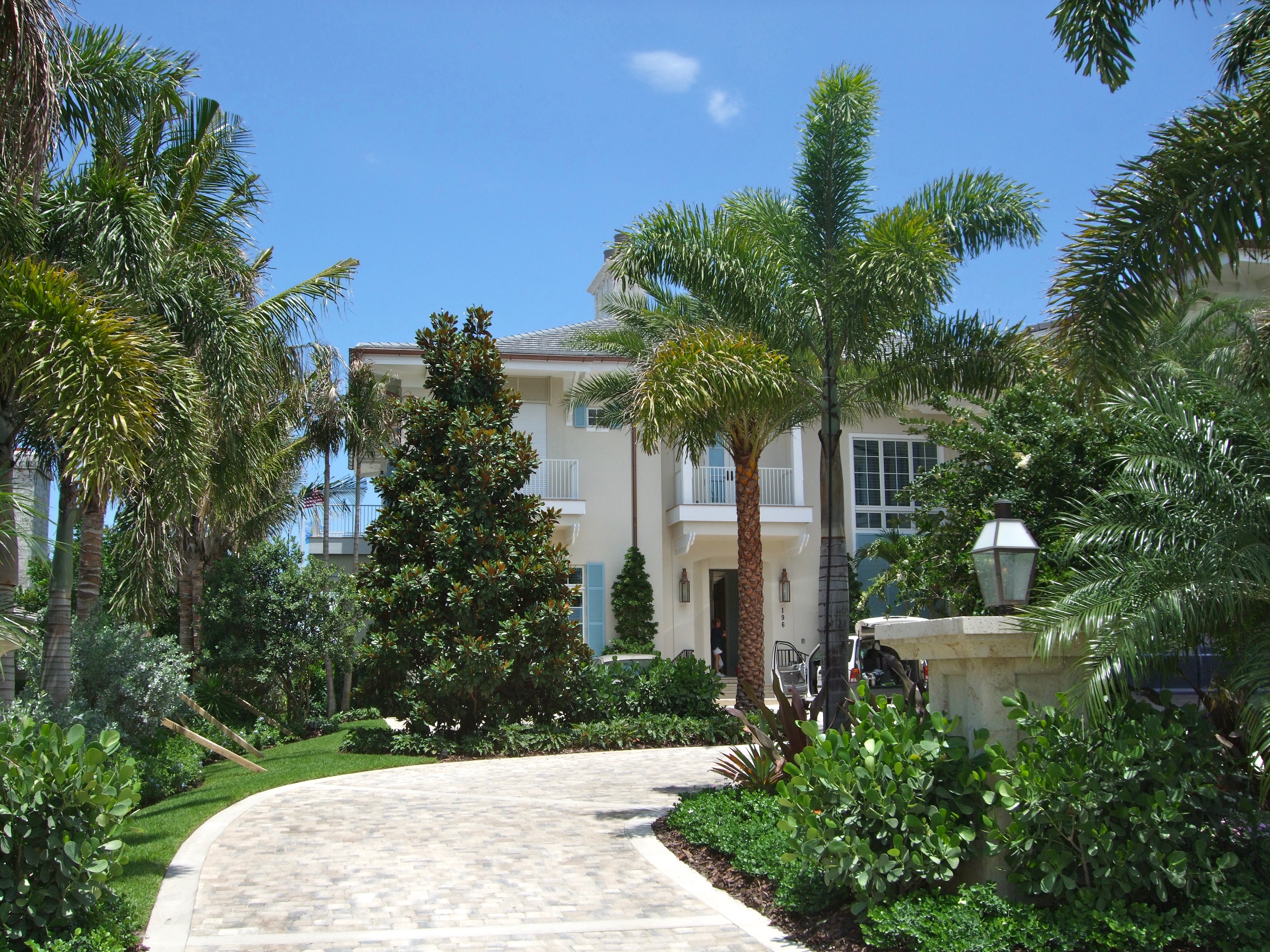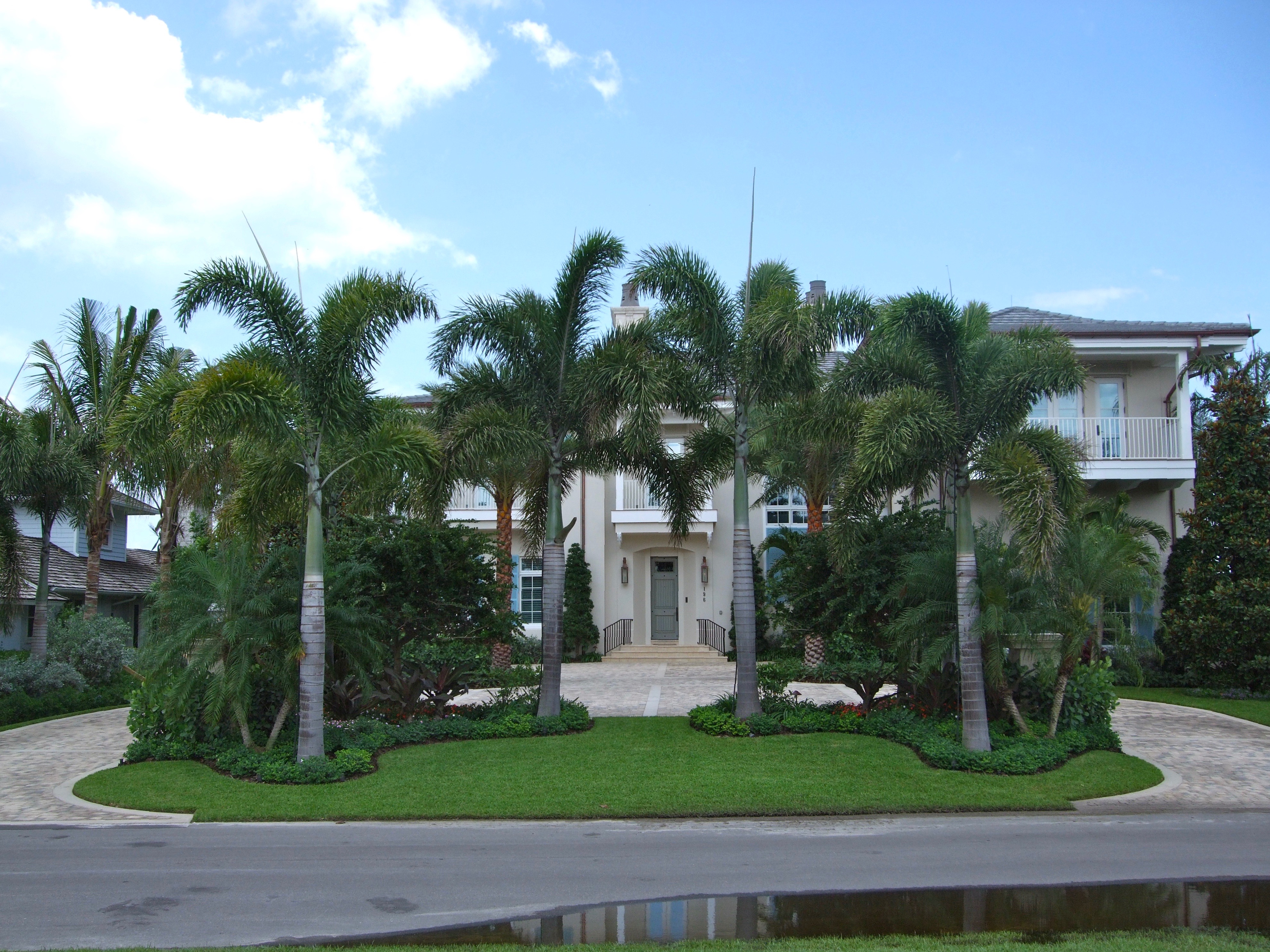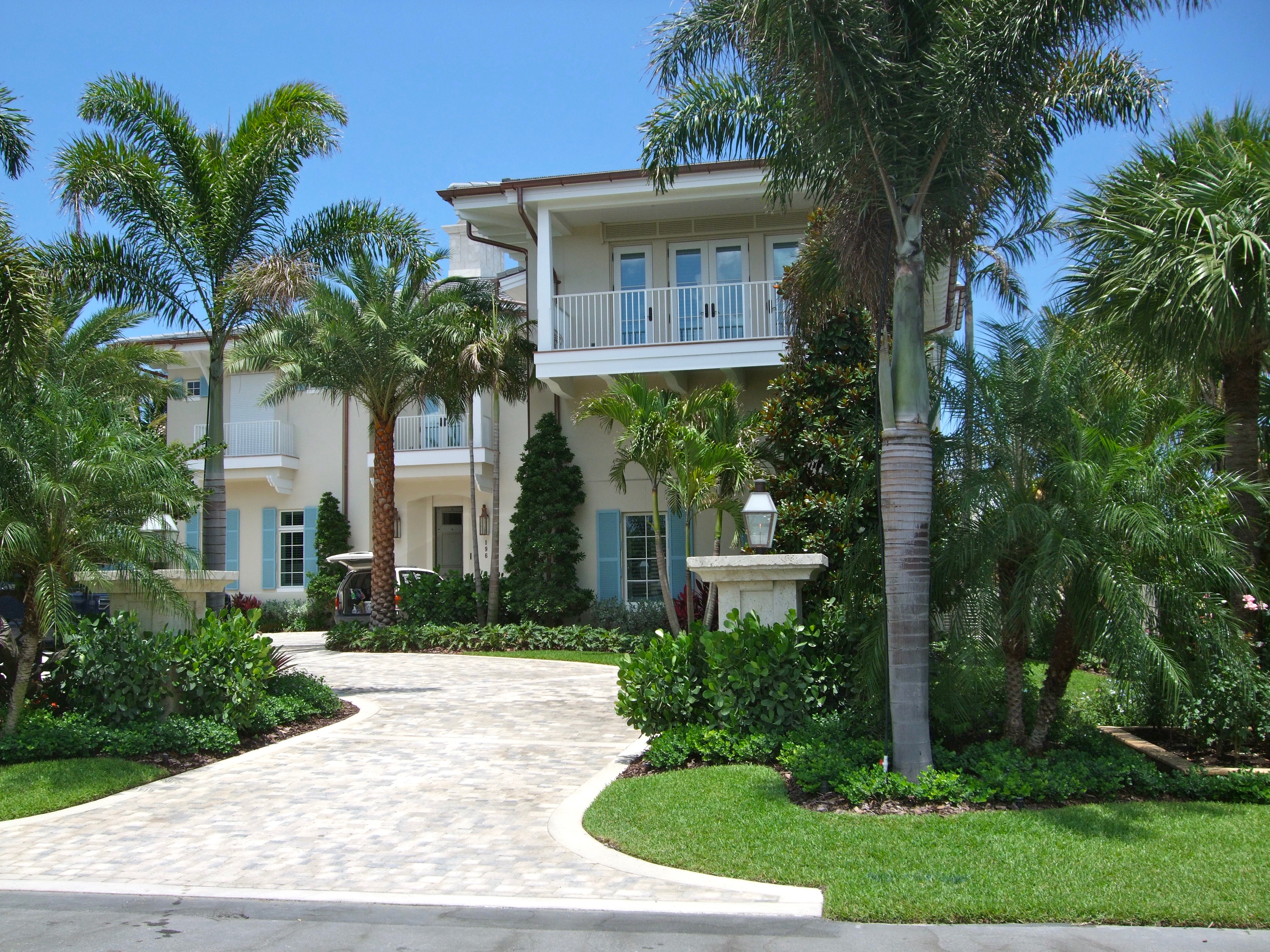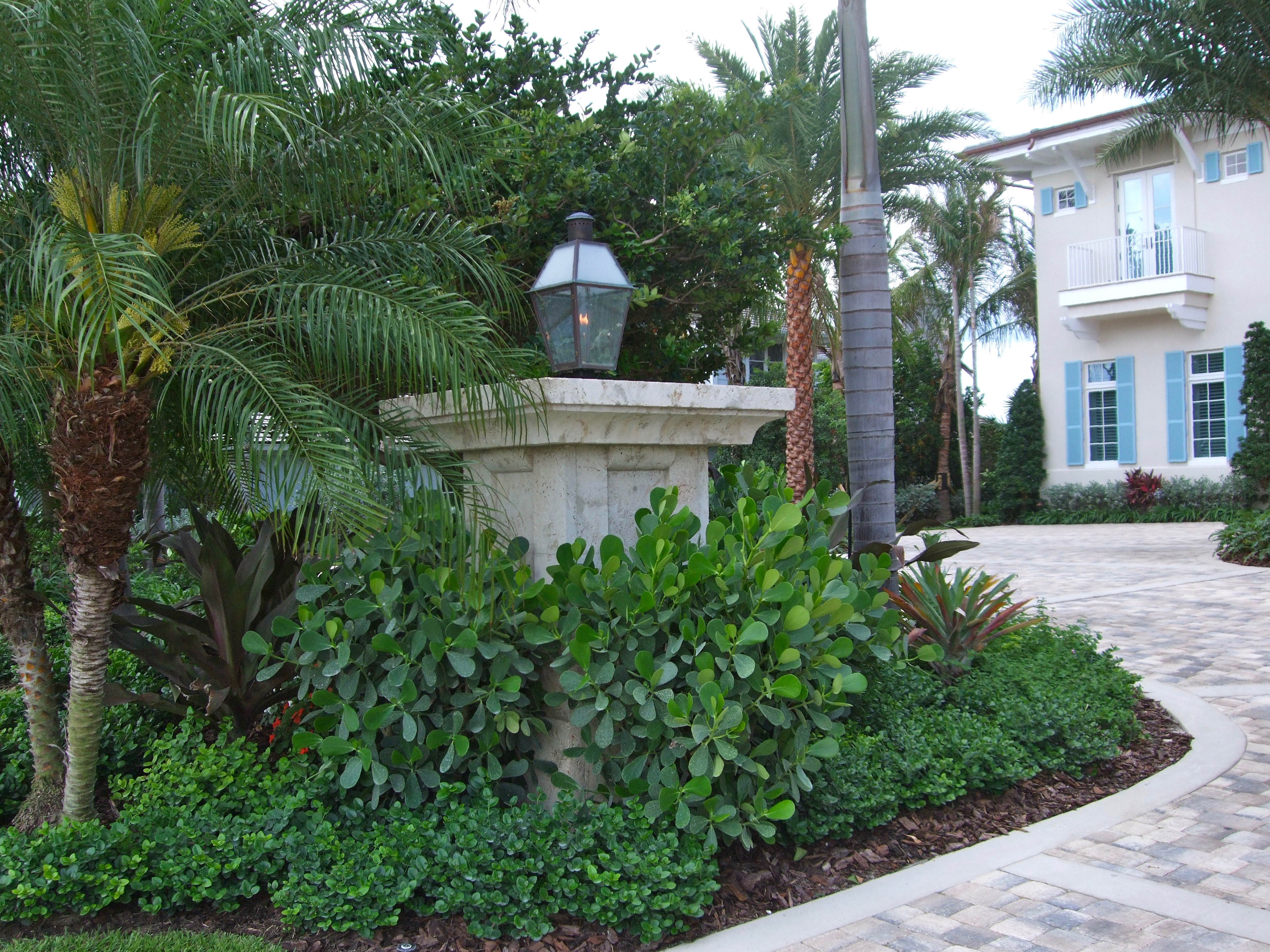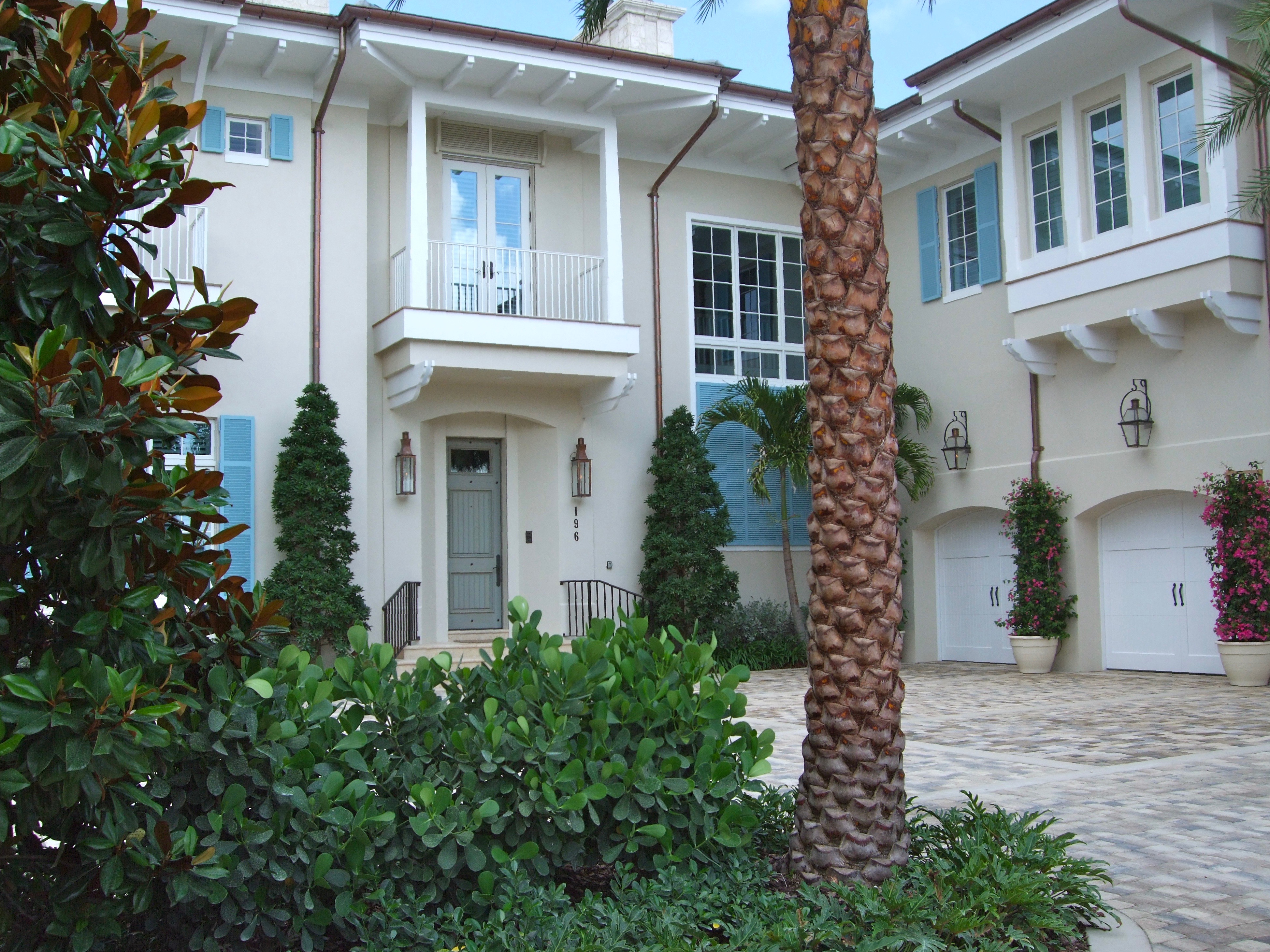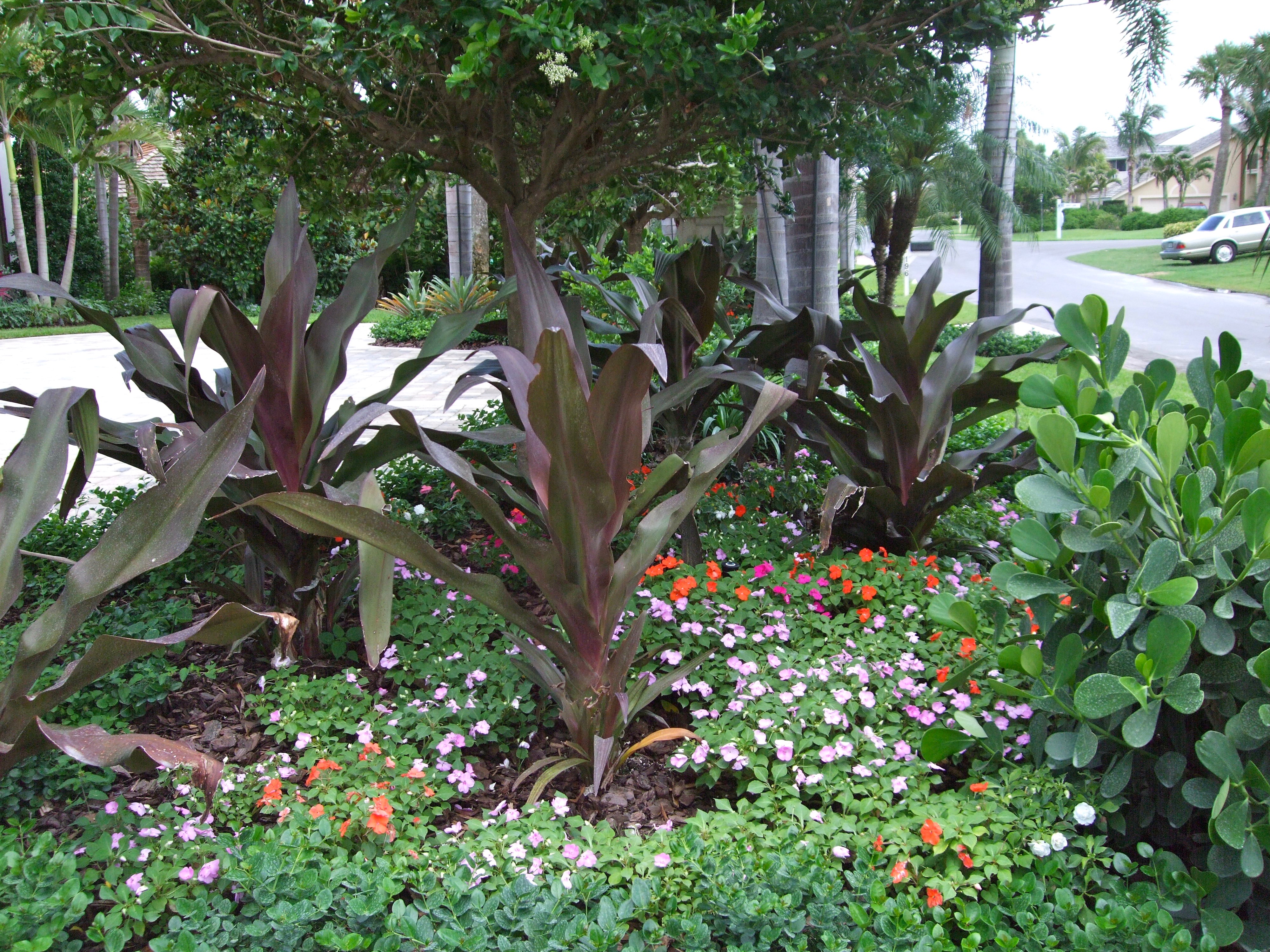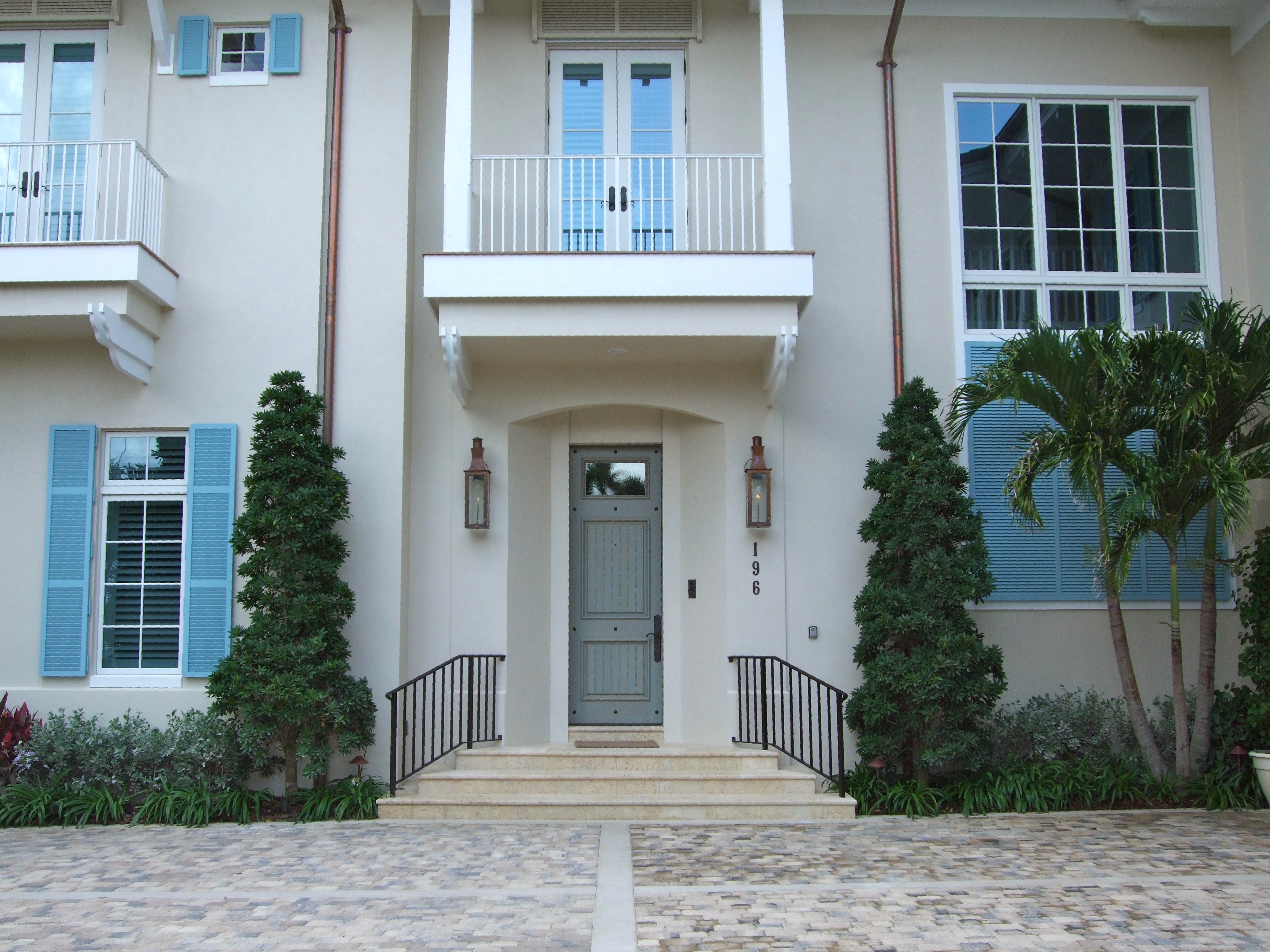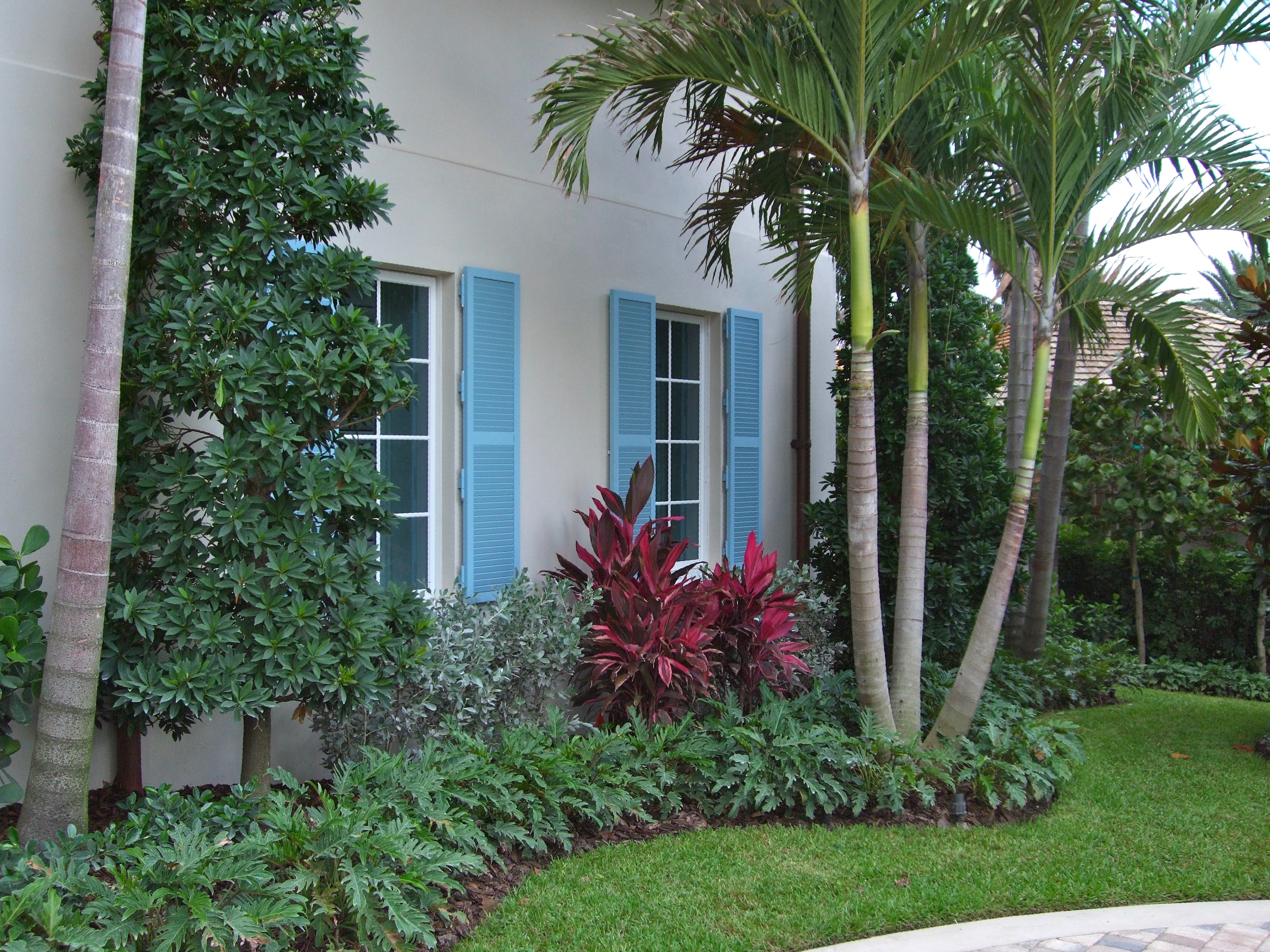 As nature had been generous in establishing a large, lush strand of seagrape bushes and sea oats between the residence and the oceanfront, it was decided that the landscape treatment along the oceanside edge of this entertainment terrace could be kept simple. Most of our introduced landscape would be on the side yards and street side of the house.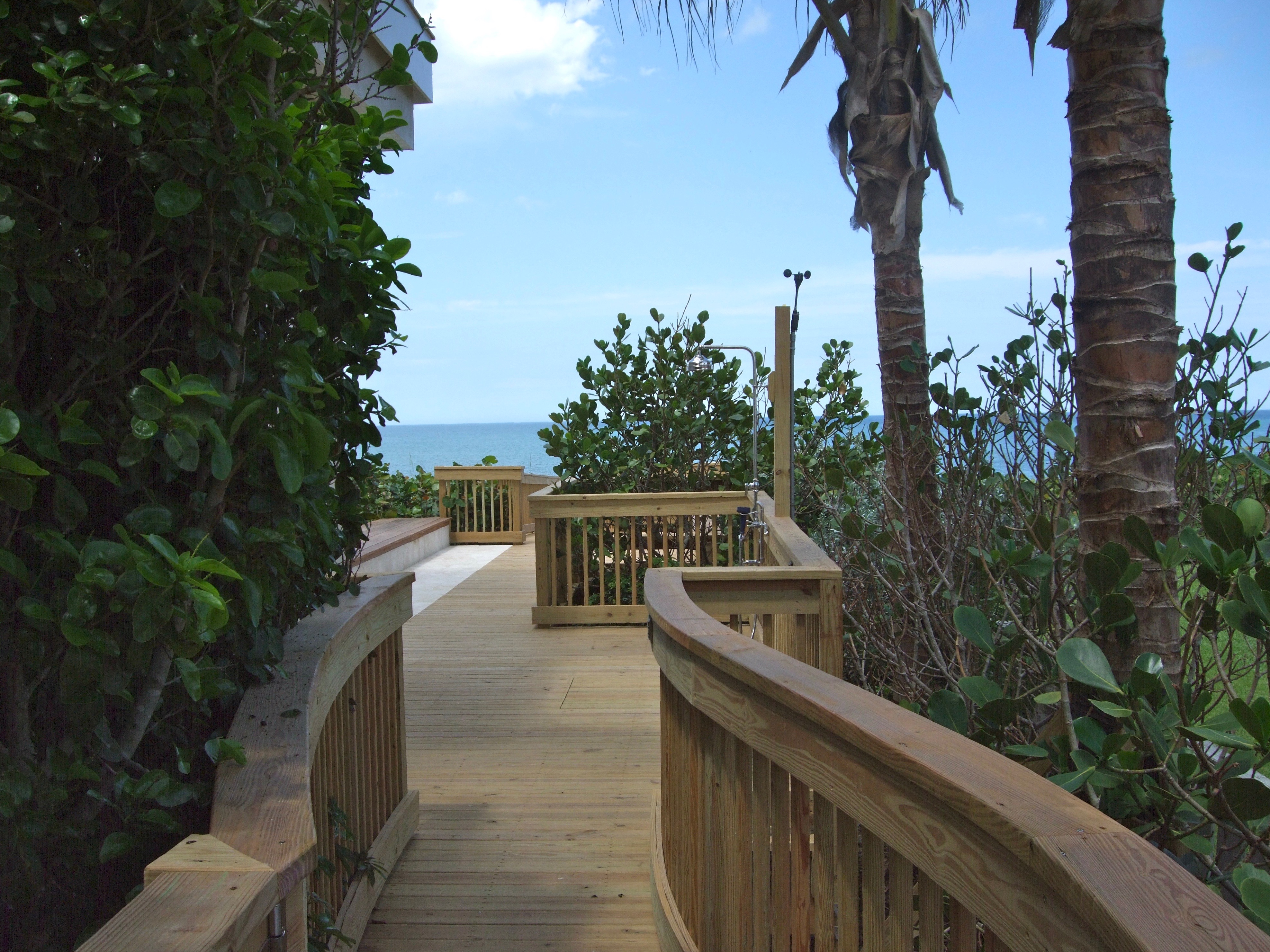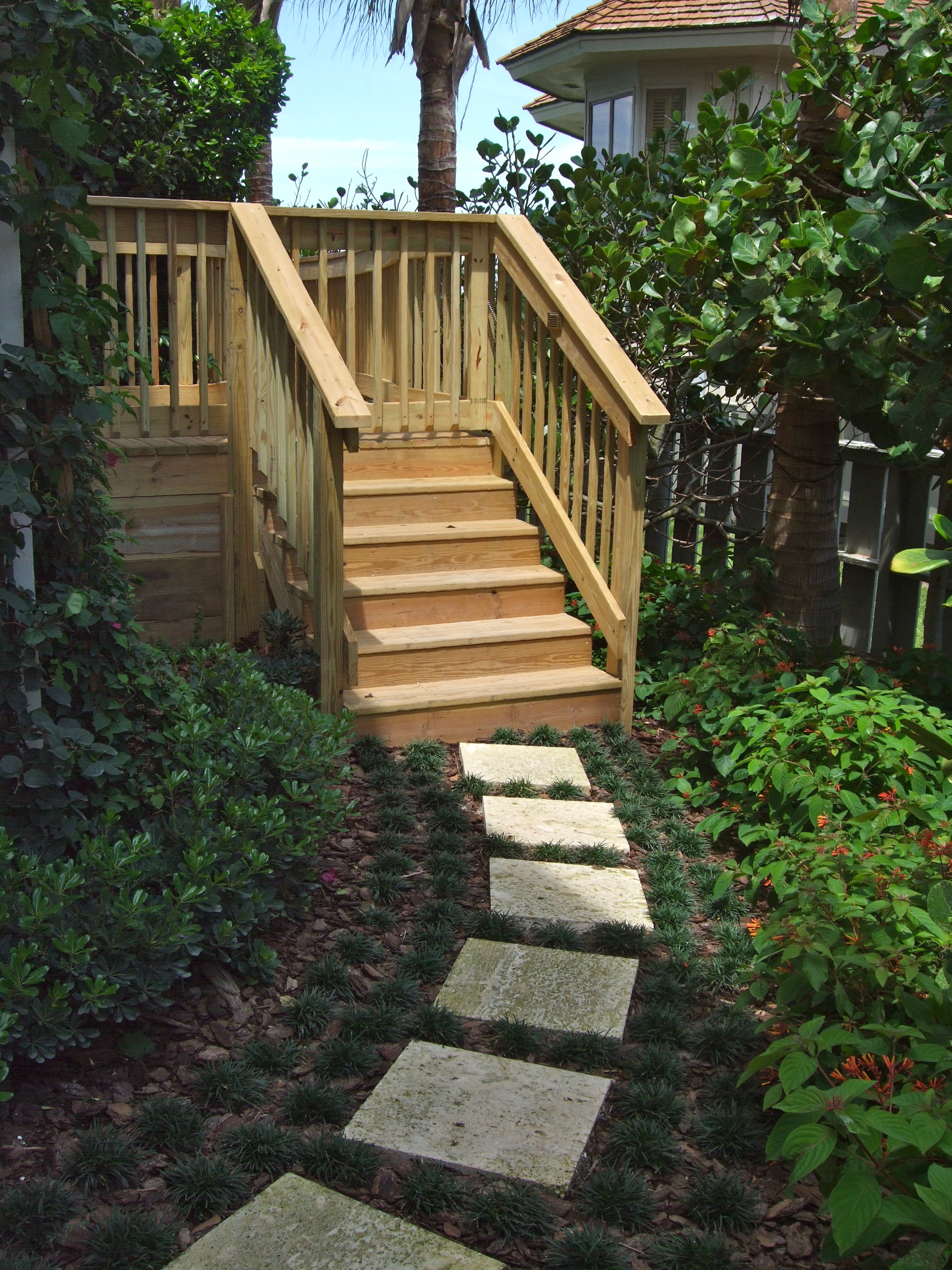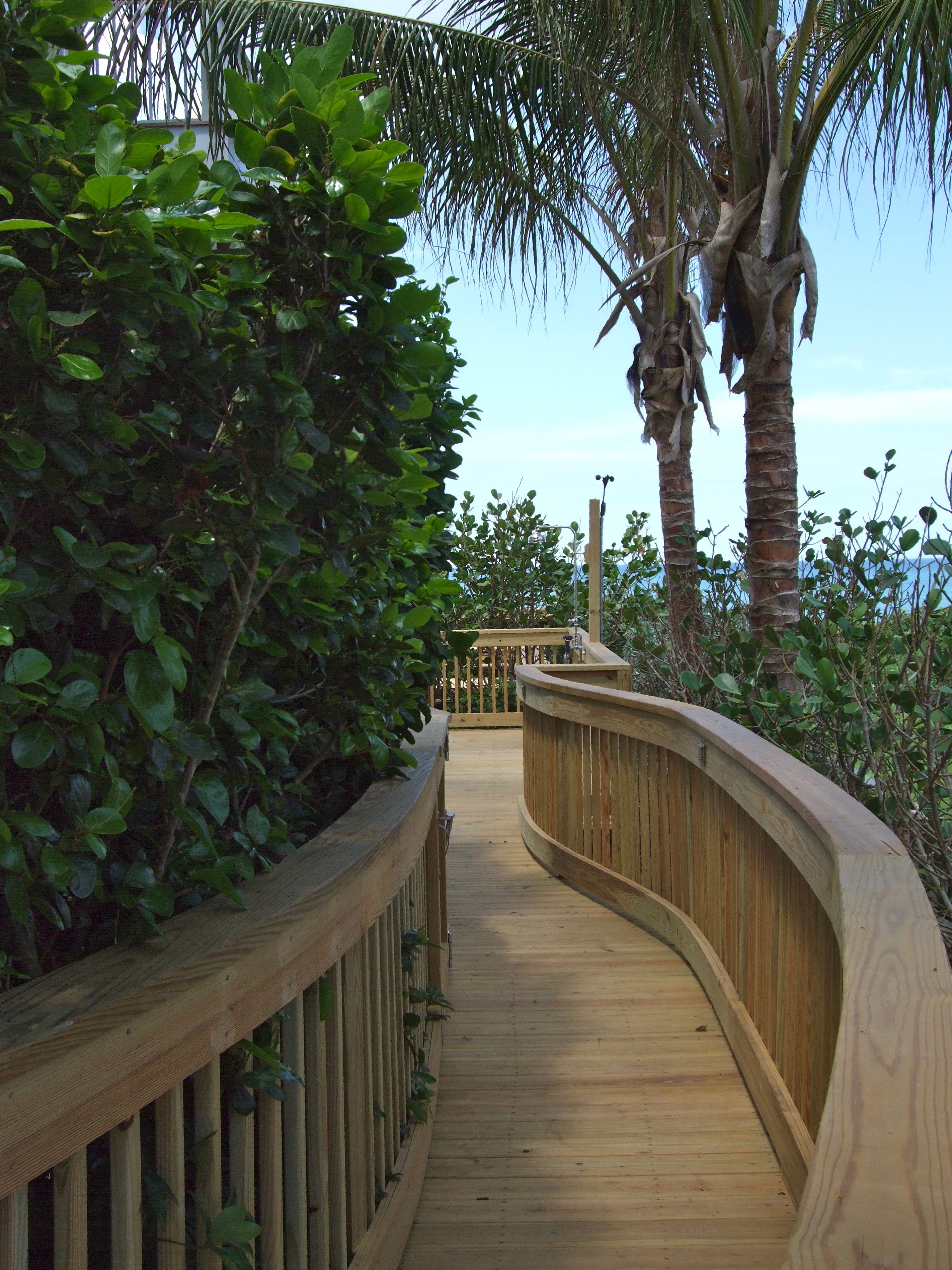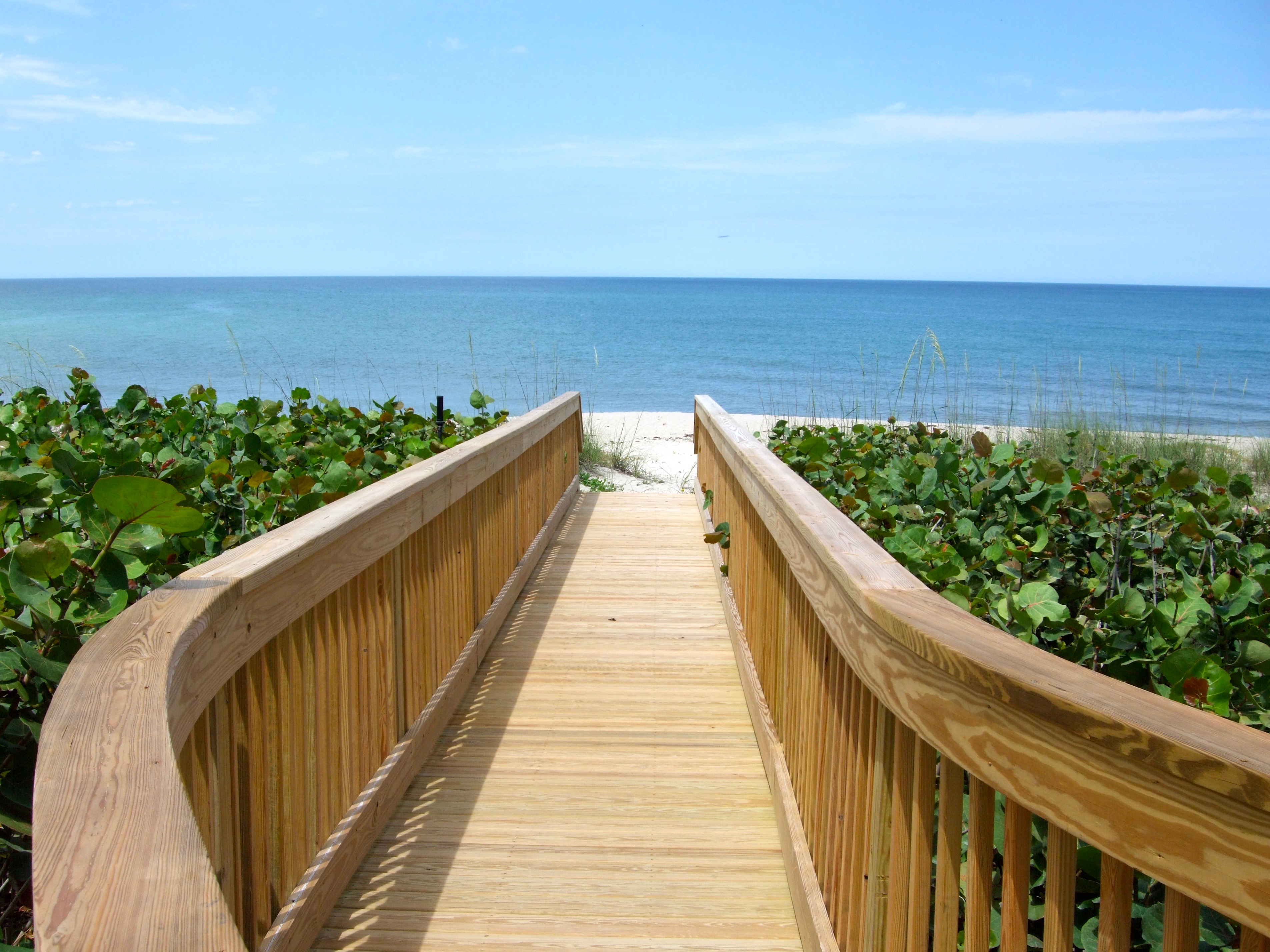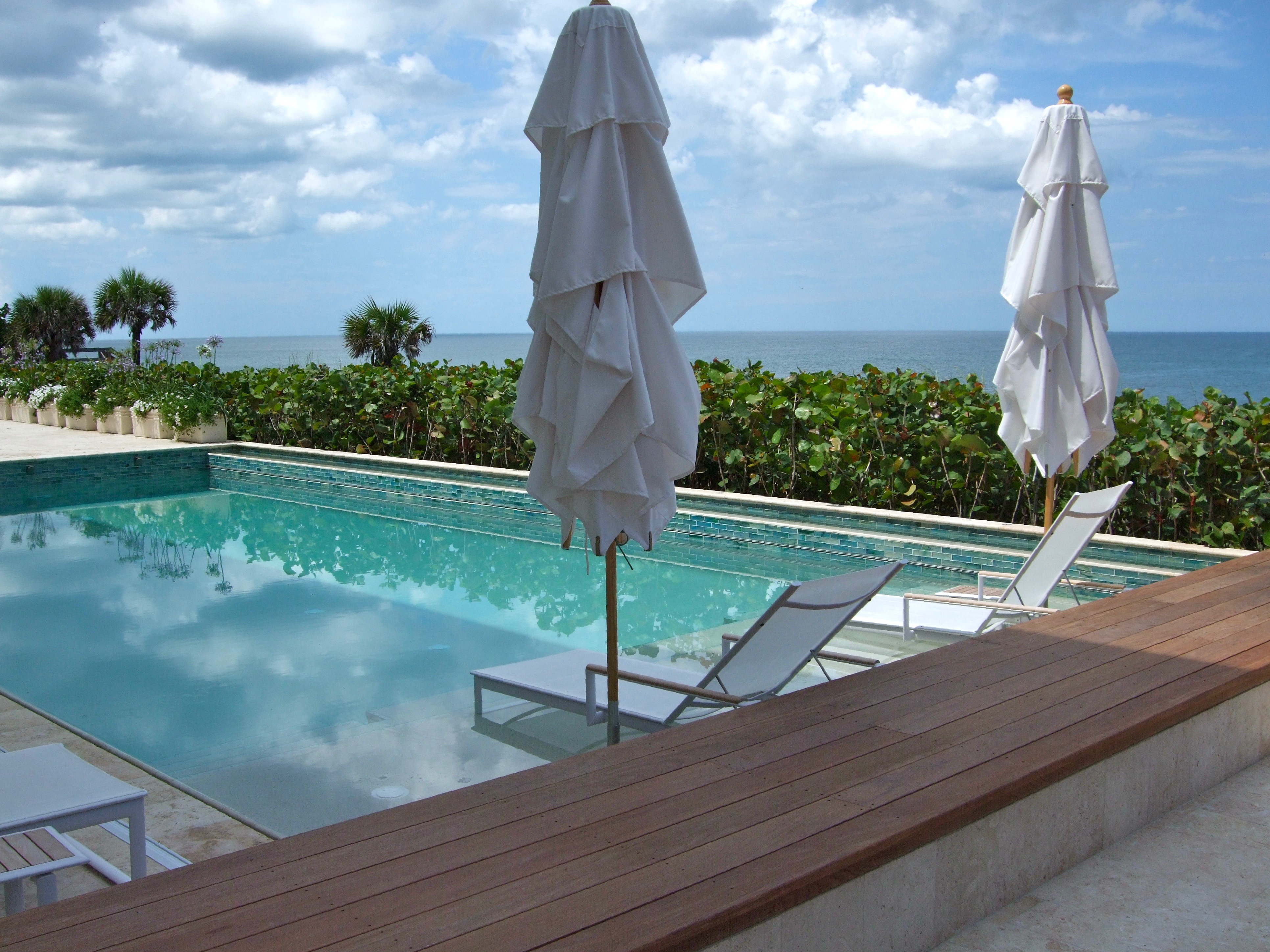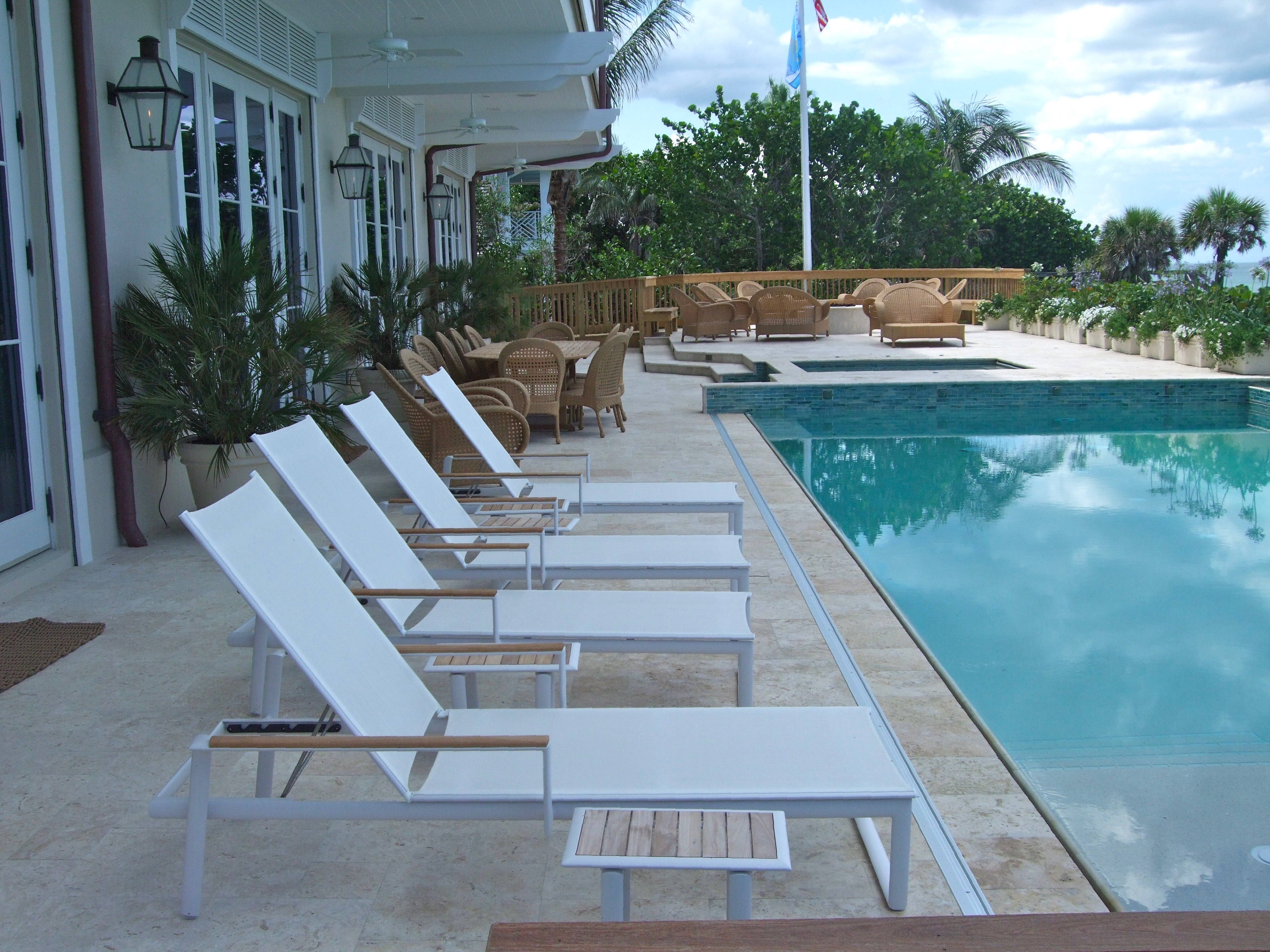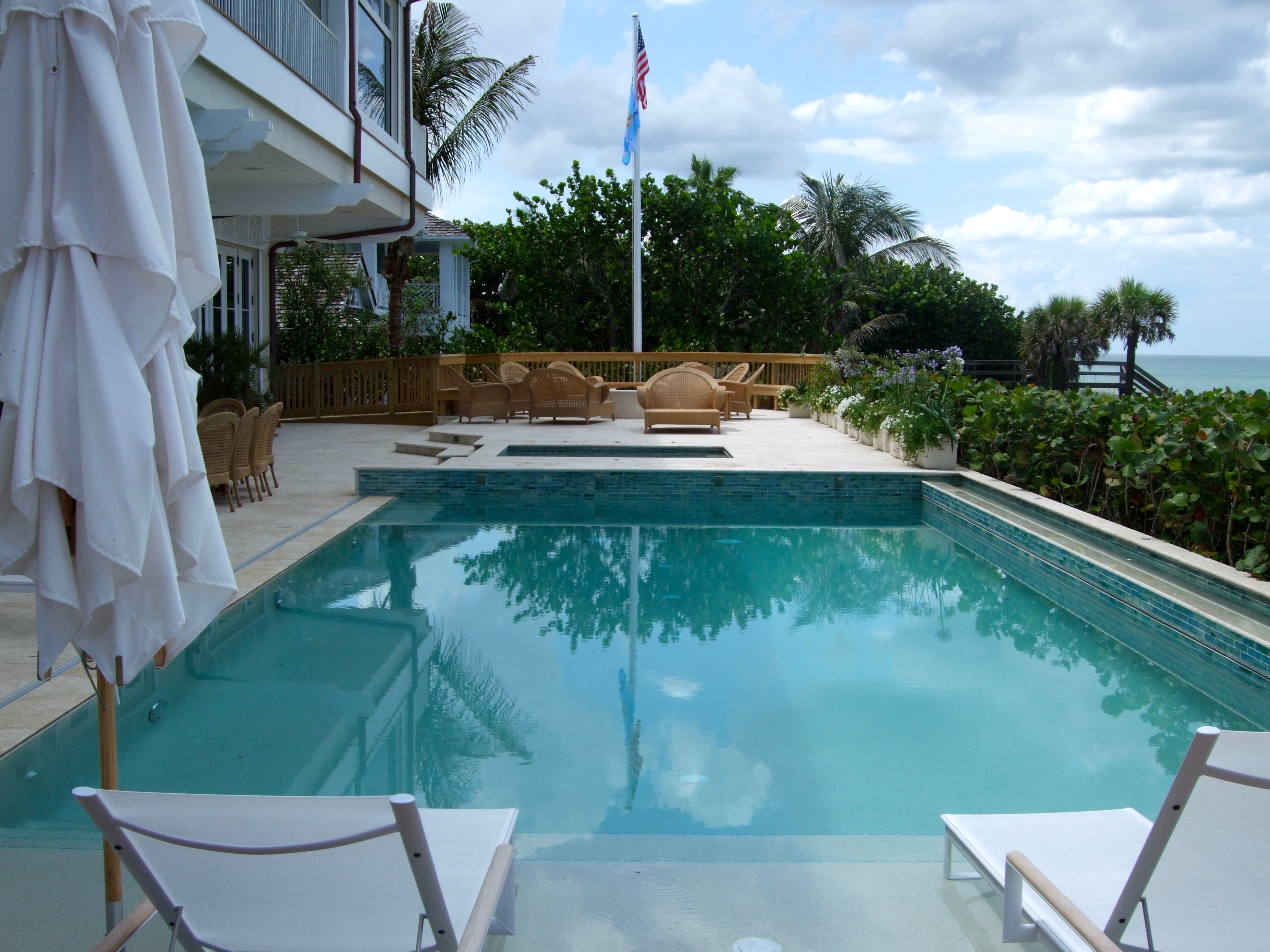 The following photographs should speak for the garden details and the video tour following this article will provide additional detail for those who may want it.
Video
Solar panel roof tiles provide electricity that can be used or sold to electric power company grid